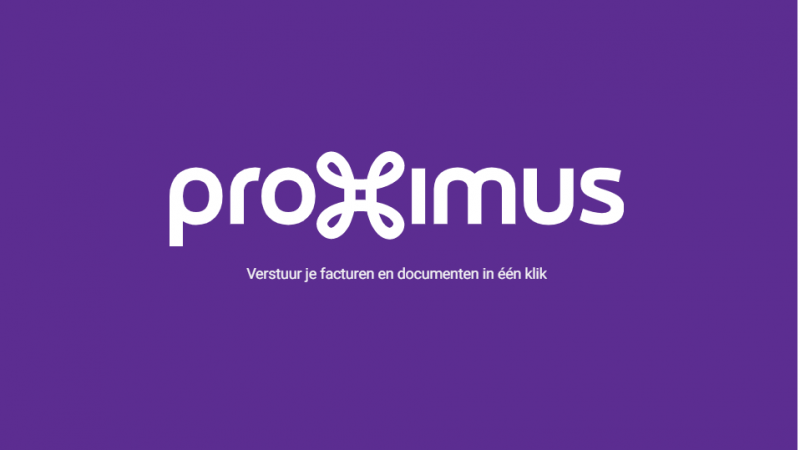 Brussels, Sint-Renelde 8 June 2021 – Proximus is revolutionizing the classic concept of the mailing room. With its DocDrop platform, the users of the companies can send any document from anywhere. The only requirement is a device and an Internet connection. To develop this platform, Proximus chose IPEX as partner for its agility, its capacity for innovation and its orientation towards digital solutions. The companies have the same goal when it comes to the future of their mailroom: to reduce costs and start digitizing classical postal documents. Adding to this the recent development of flexible workspaces and home offices, resulted in a smart and user-friendly platform we like to call the future of the mailroom.
The cloud platform enables its users to upload documents, benefit from the lowest postal rates, send a free SMS with each communication and use the different email (bulk or individual) channels.
More information on  www.proximus.be/docdrop

Proximus is a telecommunication company operating in the Belgian and international market. The leading provider of connectivity and ICT services, it has interconnected and extremely efficient fixed and mobile networks.
IPEX is a Belgian IT services company specialized in the management of labels, outgoing documents and digitalization. Servicing more than 500 customers in Belgium and abroad, it will be celebrating its 35th anniversary this year with 120 employees and a 24 million EUR turnover.
Media contact information:
Nathan Vanharen
0485/333.100
Posted on: 27/09/2021