Digital, Secure and Easy. Start today!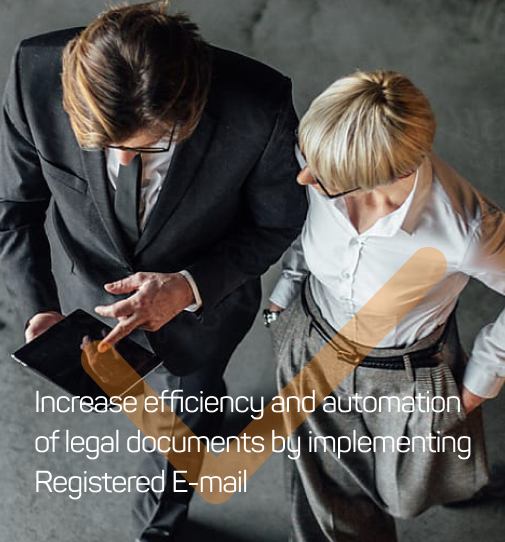 REGISTERED E-MAIL PLUS
What is Registered E-mail Plus?
An Easy mail to mail solution with identification for the receiver, via Itsme or eID. From any e-mail address to another.
Recipients receive the Registered E-mail directly in their inbox. No specific registration or opt-in required.
Send a Registered E-mail via:
Features and benefits
100% equivalent to a registered paper letter
Burden of proof at receiver's side
Absolute security, certainty and proof on content of your letter
In accordance with all EU and Belgian legislation
Cut spendings on registered letters
API accessible
Fall back to paper in case of non-collection of the email is an option
How does it work?

Interested in this product?
IPEX is here to provide you with more information, answer any questions you may have and create an effective solution for your automation needs
Get in touch