Opening new site allows IPEX to attract more talent in other regions and be closer to customers and partners in unique location.
IPEX NV, specialist in sending administrative communications has opened a new site in Kontich near Antwerp. With this expansion to the north of the country, IPEX is shaping its growth ambition and will have the opportunity to attract IT and commercial talent in other parts of the country.
Rodolphe van der Straten, managing director of the IPEX group: "The new IPEX office in Antwerp is the next step in our strategic expansion in Belgium. We see plenty of opportunities in the north of Belgium and want to offer our Flemish customers an excellent experience while accelerating our growth."
Nathan Vanharen, Director of Sales at IPEX explains the choice of location: "By establishing ourselves in the Afas Campus, we are closer to young talent. Many partners and customers are also located in the Antwerp perimeter. The campus offers an inspiring working environment where a number of facilities are shared with other members. In principle, we can serve our customers from anywhere, but with this location we want to provide a home base for local talent, and attract capable employees to provide our customers with the best service."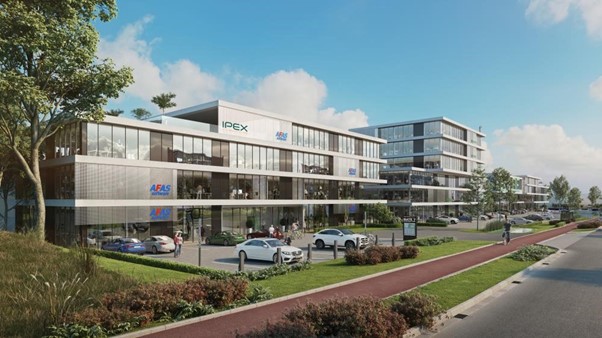 About IPEX
IPEX provides advanced and secure document solutions to improve traceability, accelerate digitization and facilitate payments. With our 120 employees, we serve more than 500 customers every day. IPEX has sites in Sint-Renelde (Brussels), Herstal (Liège), Kontich (Antwerp) and Weert (Eindhoven).
More information: https://www.ipexgroup.com
Posted on: 09/01/2023